Historic Multi-Family Housing of Northwest Portland Tour
07/02/2022 10:00 AM - 12:00 PM PT
Category
Walking Tour
Admission
$25.00 - General Public
$15.00 - AHC Members
Description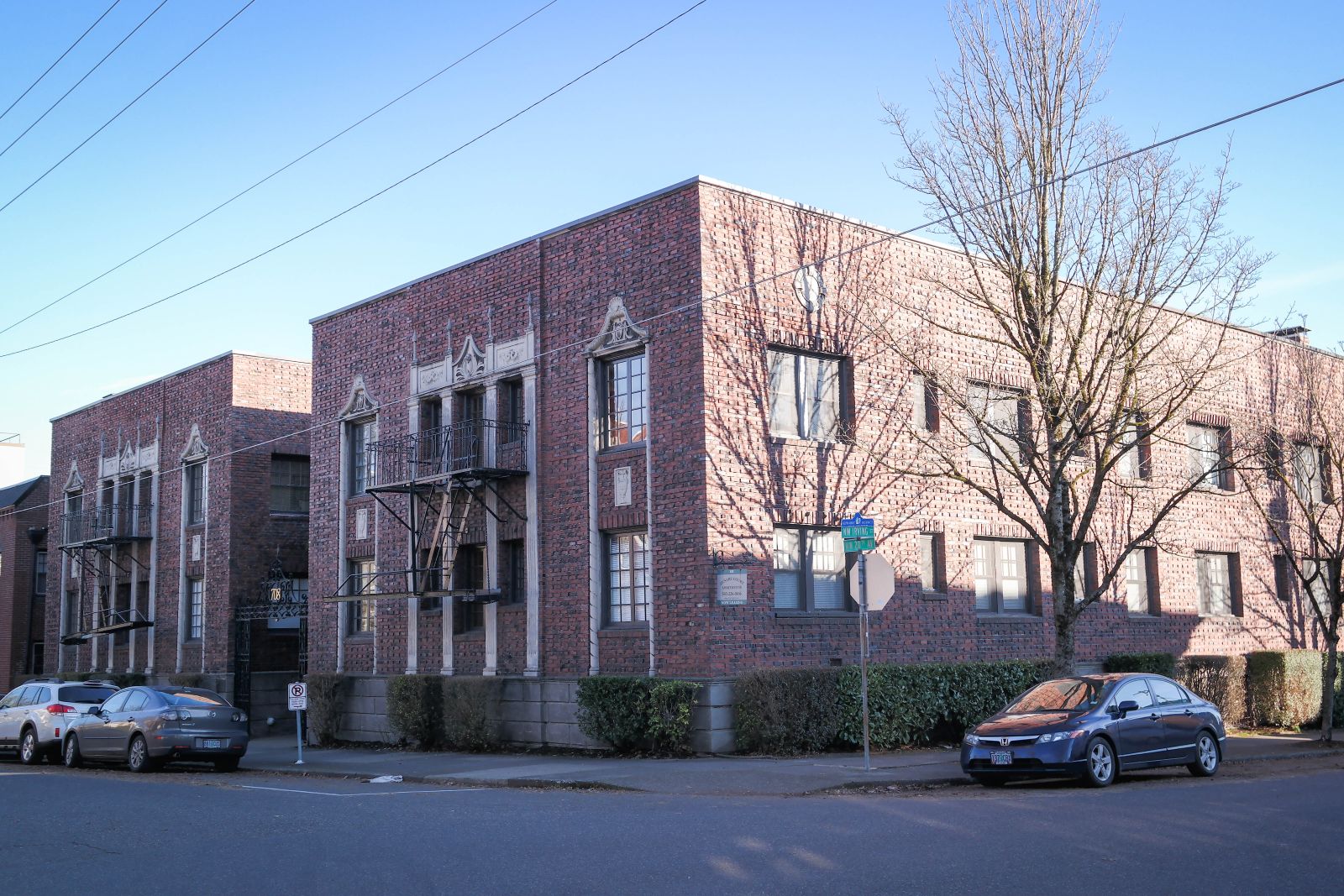 Northwest Portland's Alphabet District is often thought of for its beautiful single-family homes, when in fact, it has a surprising history as a "rental" district. The Couch family built some of the earliest upscale rental units. In the 1920s, Elmer Feig became well known for his Northwest Portland apartment designs, and a housing crunch during World War II led to the conversion of many classic homes into multi-family units. We hope you'll join us as we explore this fascinating aspect of one of Portland's most endearing neighborhoods.
On this tour you can expect to see:
- Housing built for physicians at Good Samaritan Hospital
- Several apartment buildings by the prolific 1920s designer Elmer Feig
- The only set of 1890s-era brick rowhouses in all of Portland
Parking in Northwest Portland can be a challenge. We recommend carpooling, bus, or the Portland Streetcar.
Space is limited. Pre-Registration is required.
Image: Zenabe Court Apartments (1929), Architectural Heritage Center Photo.