Community-Centered Design and the Renovation of the Albina and North Portland Libraries
09/29/2022 06:00 PM - 08:00 PM ET
Category
Lecture
Admission
Description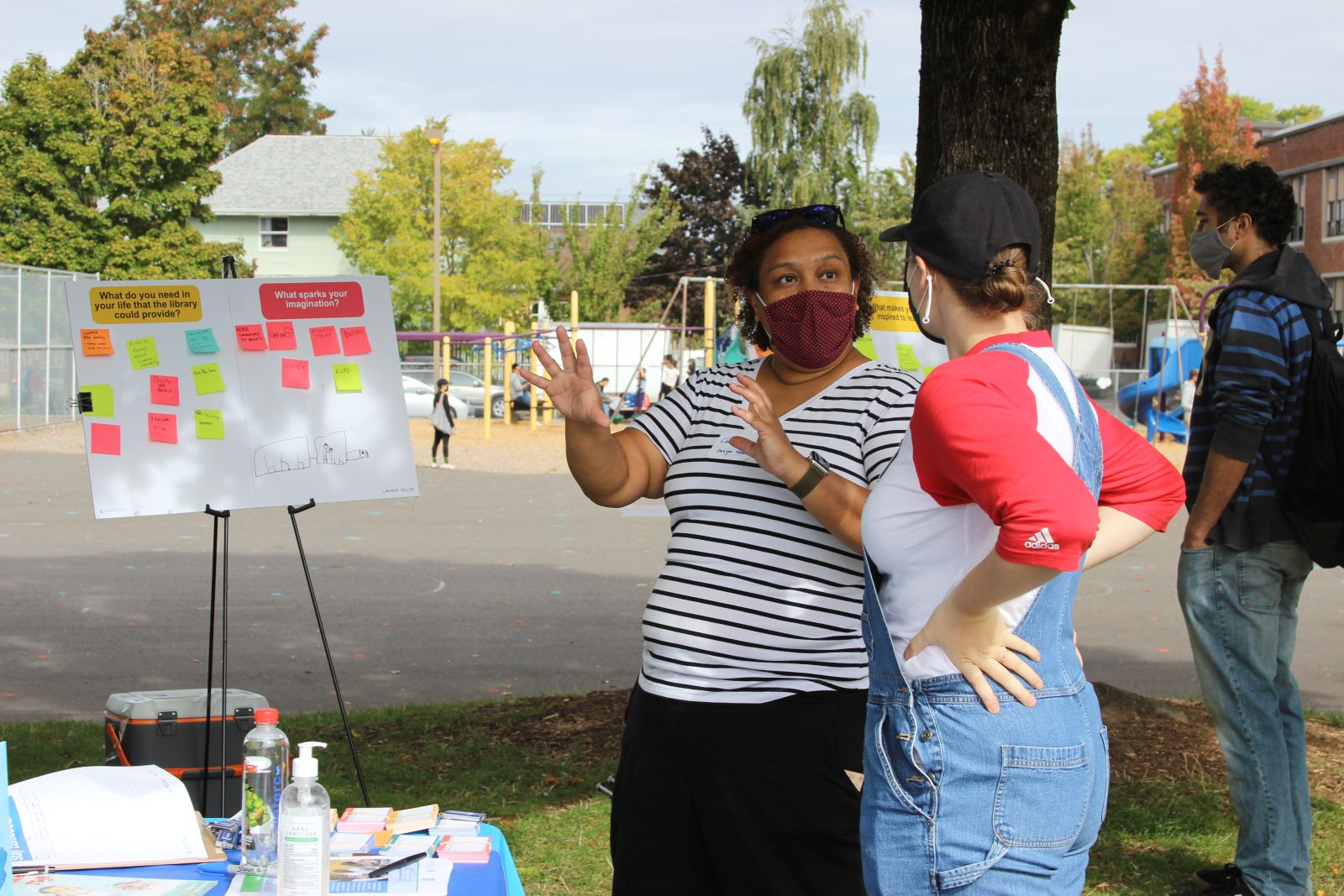 How do you get community involved in design? How do you preserve the history of a public space yet renovate it for a community now and into the future? Hear Chandra Robinson of LEVER Architecture discuss these questions, and how design teams are approaching the work on the Albina Library and North Portland Library. This event includes wine and snacks, an opportunity to view the Black Domain exhibit, and is free with a suggested donation! Register to join us!
Multnomah County Library's Albina Library has returned to its original home on Northeast Knott Street in the Albina neighborhood for the first time in decades. The North Portland Library has served the Black community for generations from its location on North Killingsworth Street. With support and funding from a major Bond measure approved by voters, both libraries are receiving renovations and additions designed by LEVER Architecture with Noll & Tam Architects. This includes a new Black Cultural Center at the North Portland Library.
The Mediterranean Revival-style Albina Library was built in 1912, designed by architect Ellis Lawrence. The North Portland library, designed by Joseph Jacobberger and Alfred H. Smith Architects in the Jacobethan style, opened in 1913. Both were among the seven branch libraries funded in the early 20th century by steel magnate Andrew Carnegie. The Albina Library is a contributing resource in the Eliot Conservation District and the North Portland Library is a contributing resource in the Piedmont Conservation District.
In this in-person talk, Chandra Robinson of LEVER Architecture will share the community-centered design process for these projects, including the extensive public engagement and outreach effort which has so far included 40+ community events and meetings. She will discuss the status and current design of both libraries; the design priorities that have emerged from the community in each neighborhood and for each location; and the work to honor the civic, social, and architectural history of each library while responding to the needs and goals of a modern community.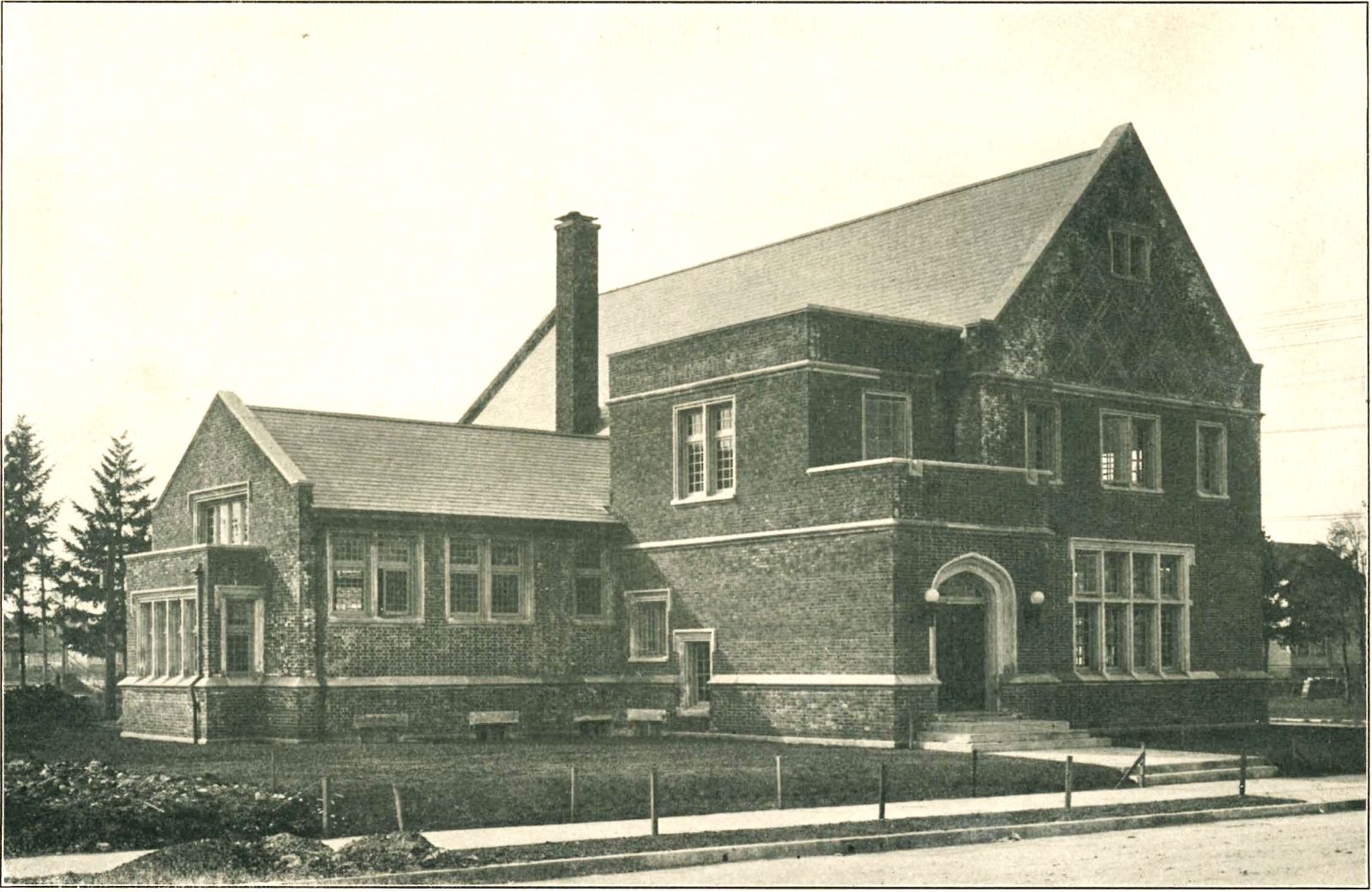 Chandra is a Principal at LEVER Architecture, a Portland-based design practice recognized for material innovation. Chandra recently completed a LEED Platinum campus for equity-based foundation Meyer Memorial Trust and is currently working with communities on transformative designs for affordable housing and libraries. She is passionate about creating beautiful spaces that are accessible for everyone and enjoys working closely with clients to create designs that are expressive of their values. In addition to her civic design work, Chandra is a member of the Portland Design Commission; a founding board member and treasurer of the National Organization for Minority Architects (NOMA) Portland chapter; and on the advisory board of Hip Hop Architecture Camp. She was honored recently by DJC Oregon with a Building Diversity Award and as a Woman of Vision for her efforts in promoting diversity in the architecture, engineering, and construction industry.
This event is free, with a $10 suggested donation. Seating is limited and pre-registration is required.
Street parking is available around the Architectural Heritage Center (free after 6pm), and spaces are often available off Martin Luther King Blvd turning right onto Morrison Street under the Morrison Bridge. You can also take the #6 bus to MLK or Grand Avenue, the #15 bus to Morrison or Belmont, or The Portland Streetcar (map).
Image: North Portland Branch Library. From the Catalogue of the Fifth Exhibition of the Portland Architectural Club, June 1913, AHC Library.