A Tour of Portland During the Flood of 1894
11/19/2022 10:00 AM - 12:00 PM ET
Category
Lecture
Admission
$25.00 - General Public
$15.00 - AHC Members
Description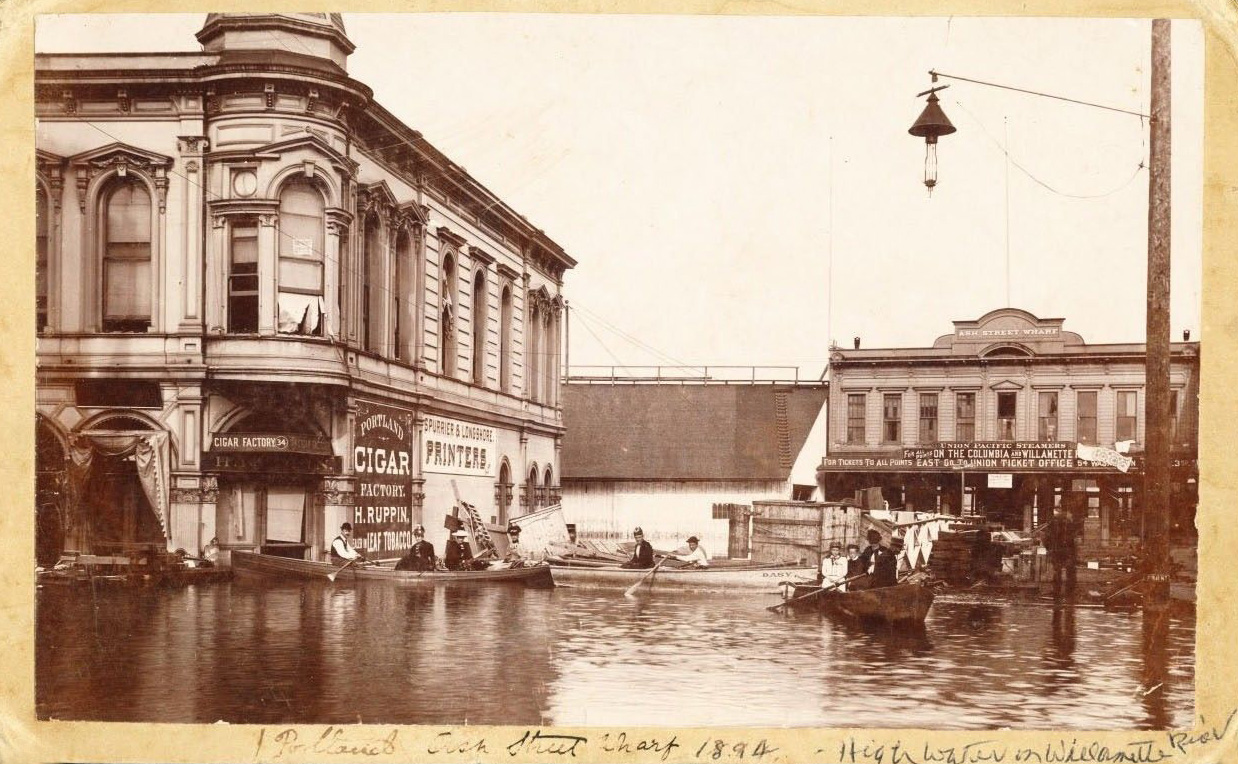 In June 1894, Portland was inundated as the Willamette River rose to its highest ever recorded water mark of 33.5 feet, covering an area equivalent to 250 square blocks. For one month, photography in Portland changed as photographers stepped back to record the watery spectacle. Views widened to emphasize the scale of the event. Scenes picturing half-blocks became common and crowds supplanted individuals as subjects. Because of this, Portland's downtown was better documented photographically than at any other time in the 19th century.
By arranging pictures of the flood sequentially by street, a lost cityscape emerges: the wholesale district on Front Street, the slowly fading First, a Chinatown on Second, and a new downtown rising on Third. Obscure structures seldom, if ever, photographed vie for attention with well-known buildings, including some that survive to this day.
Join us live at the AHC as Dan Haneckow takes us on a pictorial tour of the city in 1894, made possible by the photographers who documented a flood that has yet to be exceeded in Portland history. This presentation includes several rarely seen views of downtown. Dan is the author of the 2017 edition of Portland Then and Now and is the writer of the Cafe Unknown blog.
Seating at the AHC is limited. Pre-registration is highly recommended.
Photo: SW Ash Street at Front (Naito Parkway) looking east toward the Central Block and Ash Street Wharf. Courtesy of Dan Haneckow.