Classic Irvington Neighborhood Tour
05/27/2023 10:00 AM - 12:00 PM PT
Category
Walking Tour
Admission
$25.00 - General Public
$15.00 - AHC Members
Description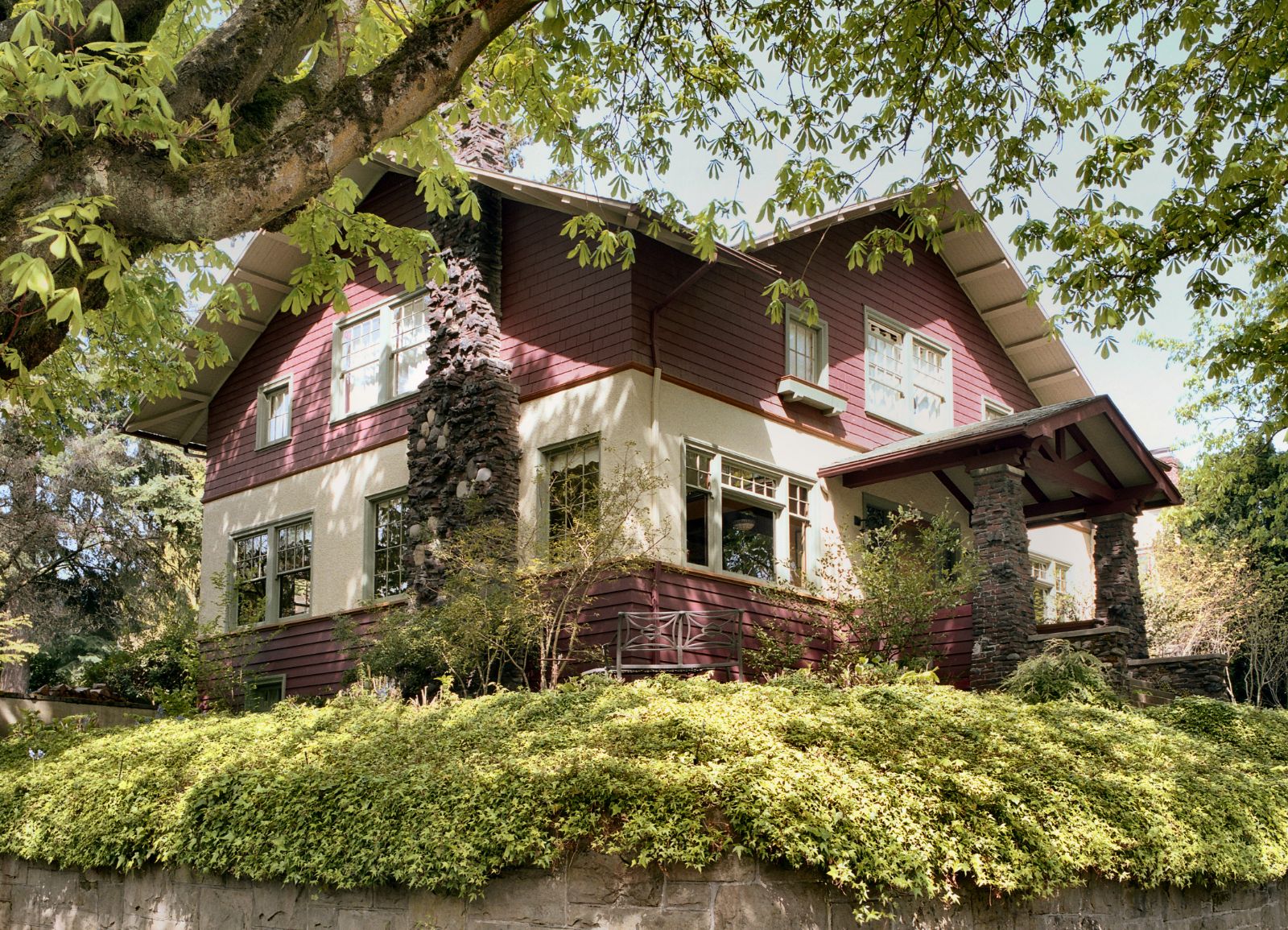 Elizabeth Irving, creator of the Irvington neighborhood, had a vision of a "bourgeois utopia" for the middle class home buyers who would be whisked from their City Beautiful-inspired urban-scape to downtown on swift, clean electric streetcars. She succeeded using a hard-boiled combination of plat layouts, law suits, extended family connections, and business savvy. Tour the heart of the special place she helped create during Portland's boom years from 1905 to 1915.
What you'll see:
- One of two Oregon homes built to designs from Gustav Stickley's style-creating Craftsman Magazine
- A house proclaimed as "The House That Differs", sparking Portlanders' demands for unique "castles" and ads for "Bungalows! No two alike!"
- Two quintessential Prairie School houses designed by a disciple of Frank Lloyd Wright
- The most expensive surviving house (at the time of construction) built on Portland's East Side – which barely survived the wrecking ball in the 1960s by becoming a B&B
- A Portland Fire Department Station dating to 1914, masquerading as a bungalow to keep the neighbors happy, that helped usher the Department into the motorized age
Space is limited. Pre-registration is required.
Photo: Olson Residence on NE 18th Ave. (built 1909), by Jim Heuer.
Thank you to our sponsors: