Streetcar Irvington Neighborhood Tour
06/08/2023 06:00 PM - 08:00 PM PT
Category
Walking Tour
Admission
$25.00 - General Public
$15.00 - AHC Members
Description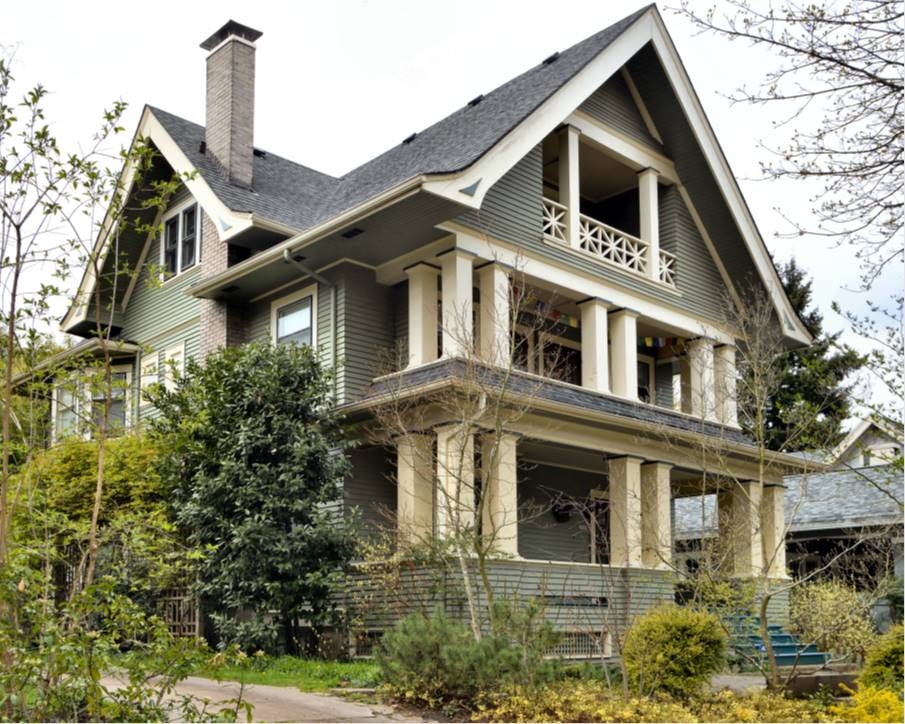 When the Portland streetcar company pushed its tracks north from Broadway through Irvington in 1909, it triggered a flood of upper-class buyers who built substantial "modern" homes within walking distance of the tracks. Join us for this tour, where you'll learn the history of the neighborhood and the long-gone streetcar route that once provided service every 5 minutes, whisking residents to downtown shopping and offices.
On this tour you'll see:
- A duplex, masquerading as a house, designed by and for the Portland architect who became dean of the U of O School of Architecture.
- A hidden "walk street", unknown even to many locals, with a unique view of classic Craftsman Style buildings.
- The former home of two of Portland's most notable Black civil rights leaders who began publishing and speaking out here for civil rights in Oregon and nationally starting in 1913.
- A spectacular display of clinker-brick construction – amazingly expanded years after its construction using identical bricks from the same brickyard.
- A neighborhood "automobile garage" built in 1914, where 19 classy autos were destroyed by fire in 1919.
- A grandiose century-old commercial building that has never had a sign telling what it is!
Space is Limited. Pre-registration is required.
Photo: Farrington Residence, by Jim Heuer
Thank you to our sponsors: