Frank Ingerson and George Dennison: A Love Story in Arts & Crafts, 1910-1966
06/26/2023 06:30 PM - 08:00 PM PT
Category
Lecture
Admission
$25.00 - General Public
$20.00 - AHC Members
Description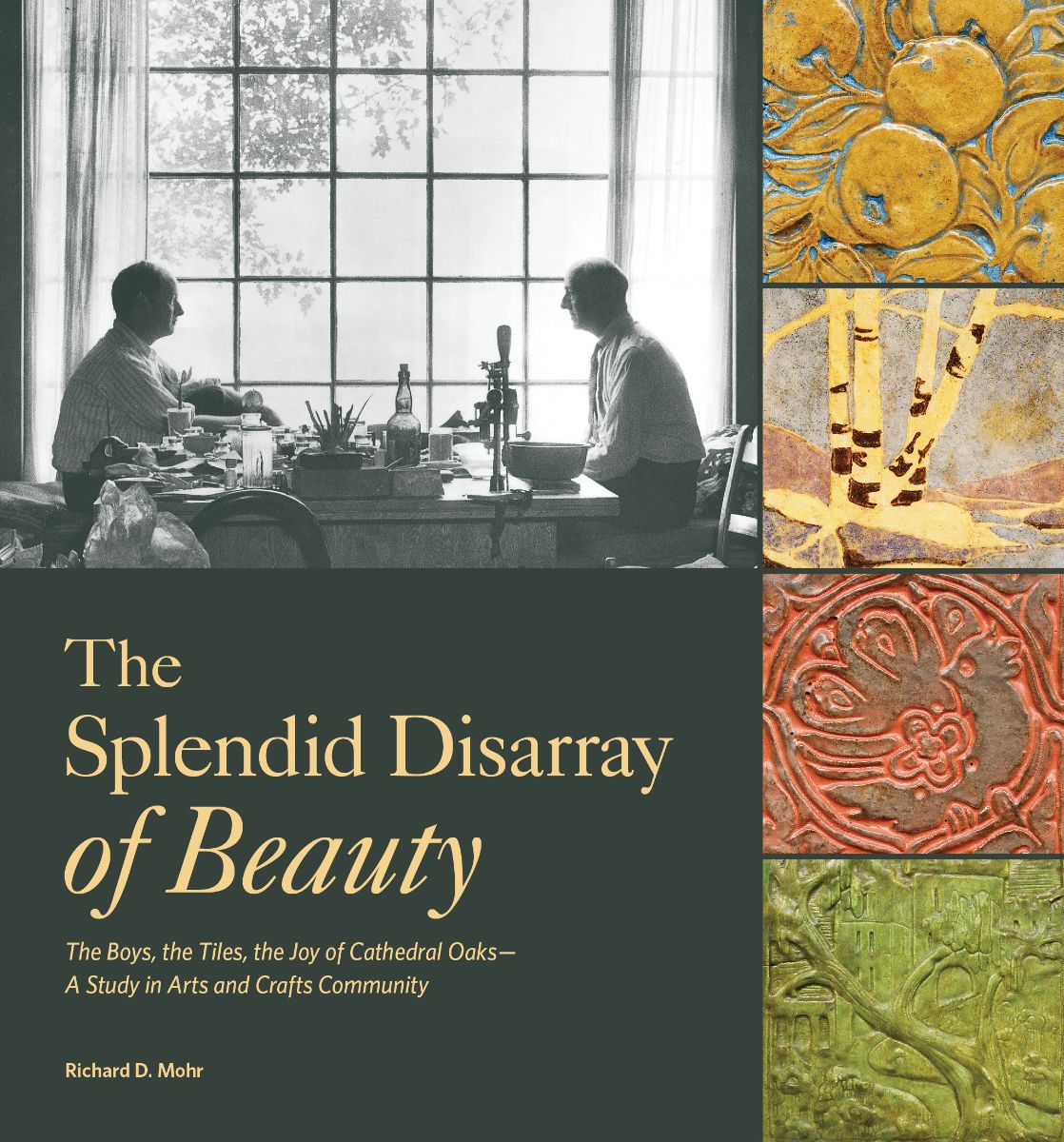 Frank Ingerson and George Dennison, known among their friends and in their community as "the Boys," met in the arts stalls of the State of California Building at Portland's 1905 Lewis and Clark Centennial Exposition. They began fifty-five years of love and life together by founding in 1911 on the eastern slopes of the Santa Cruz Mountains a summers-only art school, called Cathedral Oaks and devoted to the American Arts & Crafts movement. It was widely influential but lasted only four years. They went on to live a glamourous joint career as interior designers in Santa Barbara and Hollywood, then London, Paris and Rome, before returning to the Santa Cruz foothills for the last three decades of their life together in decorative arts. Married in substance one-hundred years before California law caught up to their speed, they are two of the most fascinating and admirable people you have never met – until now.
Richard D. Mohr is an academically trained author with extensive journalistic experience and literary flair. He is the author of Pottery, Politics, Art: George Ohr and the Brothers Kirkpatrick (2003) and since 1993 has been a regular contributor to the Journal of the American Art Pottery Association. He has been a plenary speaker at the annual National Arts & Crafts Movement conferences five times. Mohr's most recent book, The Splendid Disarray of Beauty: The Boys, the Tiles, the Joy of Cathedral Oaks ― A Study in Arts and Crafts Community (RIT Press, 2023) has been called "a stunning coffee table book" by the Museum of the American Arts & Crafts Movement. He and his "hubby" of 45 years live in Urbana, Illinois. Long time AHC members may recall that he spoke in Portland in 2000 on lodges of the West in rustic and Arts & Crafts styles.
Seating is limited. Pre-Registration is Recommended.
Image courtesy of Richard Mohr.
Thank you to our sponors:

Jim Heuer and Robert Mercer
And a special thank you to our anonymous sponsors!